---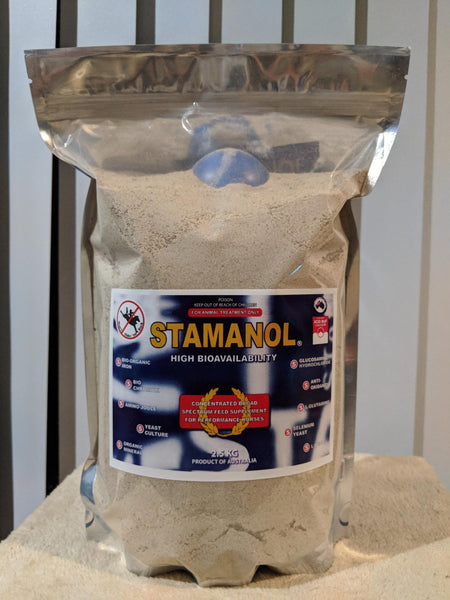 STAMANOL 2.5kg, 4.9kg and Twin 4.9kg bag pack (inc Aust Post shipping)
$56.00
Heavy duty resealable foil bag.
Why 2.5kgNET, because its what i can fit in the bag and get it to close properly.
Why 4.9kg? This is the most we can send and keep the total package weight at 5kg for Aust Post satchel. 
Please visit Aust post web site for postage and insurance details.
Stamanol is an Organic Vitamin & Mineral supplement designed for all types of Horses and disciplines.
Please see our web site www.stamanol.com.au  or Facebook "STAMANOL" for more details.